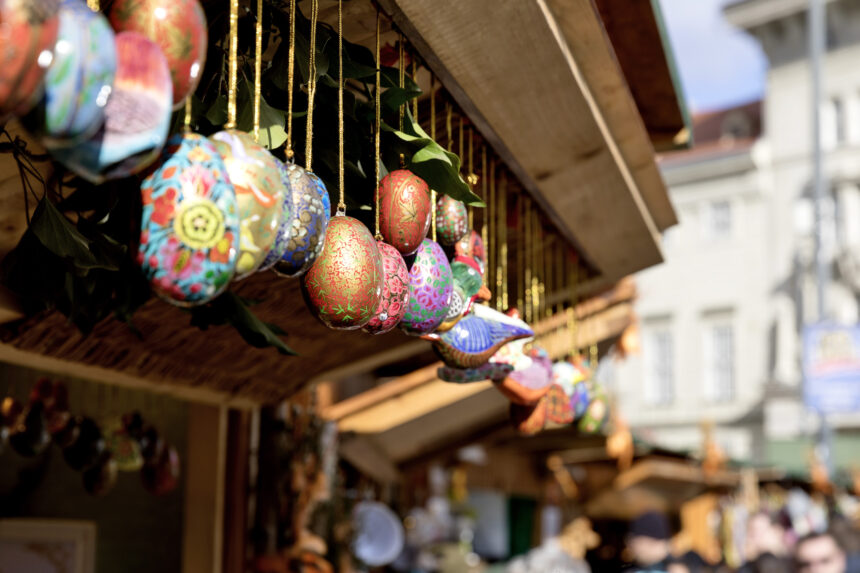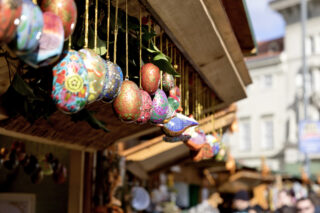 Easter markets in Vienna!
Tipp
|
published on 01.04.2019
Enjoy our great Easter Markets here in Vienna!
Easter Market in front of Schönbrunn Palace:
The Easter market in front of Schönbrunn Palace is considered to be one of the most romantic Easter markets. In front of the backdrop of the palace, 70 exhibitors offer all sorts of culinary pleasures as well as decorative Easter decorations and handicrafts from Austria. Children have fun in the Easter Bunny workshop, where they shape marzipan bunnies and make Easter flower arrangements, in the Easter nest hunt and in the Kindermuseum, while the adults enjoy the entertainment at "Jazz at the Easter Market".
Easter Market on the Freyung:
Every year, at the Old Viennese Easter market on Freyung, a pretty old square in the Old City, the biggest tower of eggs in Europe is built with around 40,000 painted Easter eggs. There are also numerous Easter specialties ranging from the Osterpinze Easter bread to the roast Easter lamb, handicrafts, floristry and for the very little ones a creative Easter workshop and
Easter Market Am Hof:
The Am Hof Easter Market is also fully dedicated to Easter customs with skilfully decorated eggs and flower arrangements, and also offers pretty handicrafts as well as hearty Food and a  puppet theater.