"A very friendly and accommodating staff, an excellent breakfast, and a comfortable, well-appointed room made my stay easy and very pleasant. "

Bewertung von JA 4424 aus USA am 10/10/2018

"You won't find a more welcoming, more reasonably priced hotel within walking distance of the Museum Quarter in all Vienna. "

Bewertung von Eva Diva aus USA am 20/12/2018

"Nice place, fantastic customers care, good breakfast "

Bewertung von Rafael Cambero Espada aus Spain am 26/11/2016

"Einen geiles Hotel gute zimmer essen staff "

Bewertung von Fiora Main aus Deutschland am 26/05/2017

"The personal approach to the guests and the delicious breakfast "

Bewertung von Frieda S. aus USA am 11/05/2015

"The Hotel Kugel is highly recommend "

Bewertung von anonymous aus n/a am 05/05/2016

"excellent experience "

Bewertung von anonymous aus n/a am 27/04/2016

"Nice hotel with a Vienna style atmosphere "

Bewertung von anonymous aus n/a am 15/04/2016

"Great location and hotel with character "

Bewertung von anonymous aus n/a am 09/03/2016

"locally owned boutique hotel – comfortable, friendly and centrally located "

Bewertung von anonymous aus n/a am 22/10/2015

"Excellent hotel, fantastic service "

Bewertung von anonymous aus n/a am 18/12/2015
Boutique Hotel Kugel Wien
Siebensterngasse 43 / Neubaugasse 46
A-1070 Wien, Austria
Phone: +43 1 / 523 33 55 | Fax: +43 1 / 523 33 55 – 5
Email: office@hotelkugel.at
A 5-minute-Walk to the Museumsquartier, 10 minutes to the Imperial palace, 15 to St. Stephens Cathedral. The whole of central vienna is just a walk away.
The immediate surrounding is a treat to the ambler – a variety of different destinations present themselves, from the busy shopping street of the Mariahilferstrasse to the quiet lanes of Spittelberg with its secret shops and cafes.
Even though located in Vienna's city center it is easy to get here by car. A convenient multi-storey car park (Parkhaus Elbl) is only 50 meters away and costs EUR 45,-/24h! The cheaper option is the garage in the Museusmquartier for EUR 20,-/24h. Just 10min walking!
We also offer special hotel parking tickets for street parking for EUR 4,10/day! Just ask us!
Subway, tram and bus stations are located in the immediate vicinity. From there you get to the few places too far away to walk – such as Schönbrunn Castle.
You reach us with following public transportlines: U3, U2, U6. Tram Nr. 49 and bus Nr. 13A!
From Hauptbahnhof just take Bus Nr. 13A to Neubaugasse/Westbahnstrasse!
Need train connections? The "trainline" is here to help!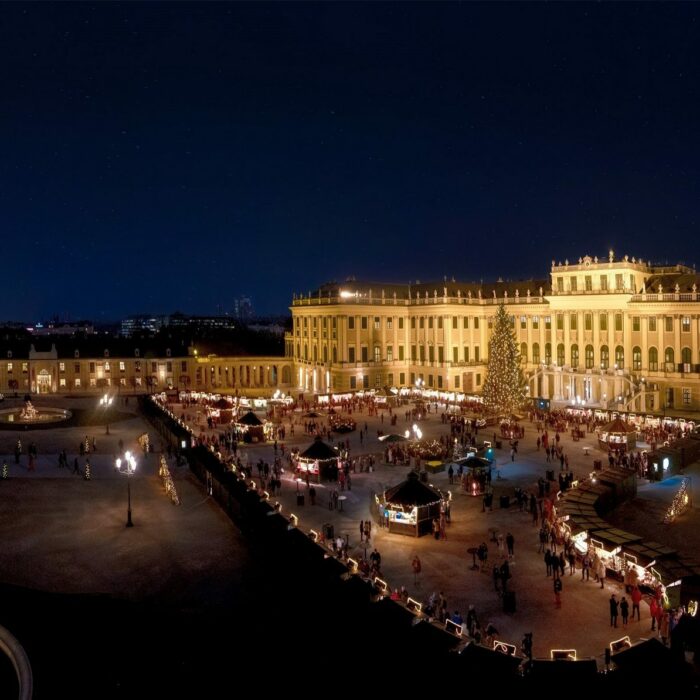 Christmas package (mid-week special)
Enjoy Vienna during romantic Christmas time!
Romantic nights in one of our canopy bedrooms
Full breakfast
Tickets for public transport in Vienna
Visit the traditional Christmas Market  in front of Schönbrunn Palace. Enjoy one   hot drink/person and take your personal Christmas Market mug back home!
Just ask us for our special package rates: office@hotelkugel.at (package is bookable for stays November 19th – January 4th during midweek Sunday-Freitag)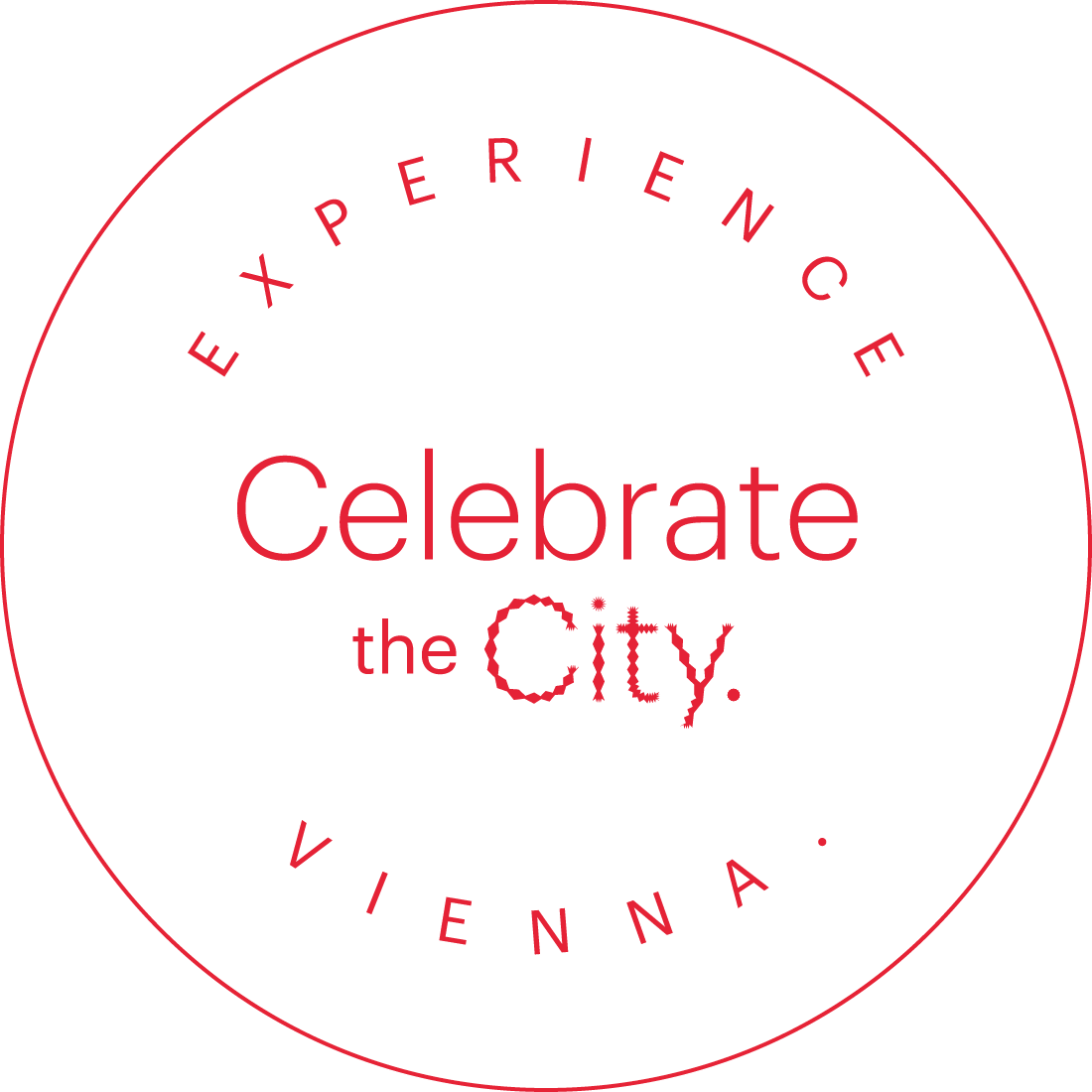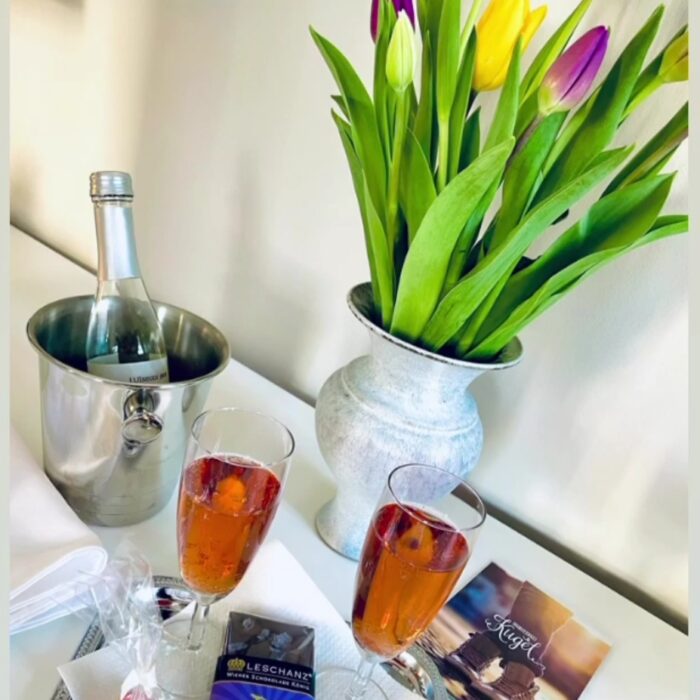 Romance package/Easter special
Intimate togetherness in one of the world's most romantic cities:
romantic nights in one of our canopy bedrooms
Breakfast either served to your room or in our breakfast room
Wien Card für public transport
sparkling wine
visit in one of Vienna's famous coffee houses
romantic ride with the Original Viennese Giant Ferris Wheel
Please, ask us for an offer. Possible for 1 , 2 or more nights! We send an individual offer to you! office@hotelkugel.at
Our Vienna
a small quiet lane on the Spittelberg in the evening